Precision Healthcare Research
Precision Research combines the market research expertise of The Outcome and the marketing specialism of Precision to provide a full range of international market research services to support your information and strategic analysis needs.
---
The Outcome team has worked closely with Precision for over 20 years, providing surveys among a wide range of audiences, including HCPs and consumers. Precision Research delivers qualitative and quantitative insights across multiple markets including:
International surveys of healthcare professionals of all levels
B2C studies across consumer markets worldwide
Advertising research
Brand engagement and customer journey studies
Brand tracking
POM to P Switches and PASS research (pharmaceutical)
Employee research
Bespoke projects can include a single methodology or multi-methodology approach spanning both qualitative and quantitative methods, including digital surveys, interviews, focus groups, workshops, and online communities.
We gather insight, analyse data, and present relevant and achievable solutions to your challenge.
The Team
Beca Wistreich
Beca spent five years working in prominent consumer insights, strategy and innovation agencies in London and expanded her research skillset further on return to Cork via an exciting role in UX research and digital optimisation. In 2021, Beca trained in the Social Return on Investment methodology and is now an accredited Advanced Social Value Practitioner via Social Value International.
Beca has extensive experience spanning both quantitative and qualitative research methodologies, and a particular focus on stakeholder co-creation, innovation workshops, business diversification strategy and impact measurement. Having worked with a range of clients including global multi-nationals, local non-profits, cutting edge agencies and start-up micro businesses, Beca understands and has supported clients with the unique challenges faced by businesses of all sizes and levels of maturity.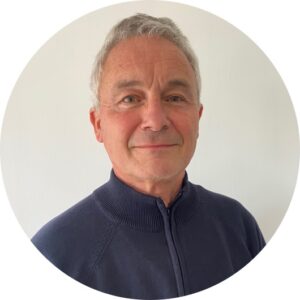 Adrian Wistreich
Having spent 15 years in UK corporations, including Research Surveys of Great Britain Ltd, Esso UK plc, Mass Observation Ltd, Polygram International Ltd, Euromonitor plc and United News and Media plc, as a market research specialist and senior manager, Adrian founded Market Tracking International Ltd in 1993. MTI published international market analysis reports in a wide range of consumer and business sectors in joint venture with leading trade journal publishers and was acquired by Daily Mail and General Trust in 1999.
After moving to Kinsale, Co Cork, Ireland, he set up Strategic Development Resources in 2006 to provide consulting services, primarily in the areas of market analysis and survey research, but also in strategic marketing and management consultancy for clients throughout the UK and Ireland. Adrian's experience in researching OTC healthcare products and services includes work for all the major players, industry professional representative bodies and the NHS in the UK, as well as conducting multi-country research on behalf of leading multinational manufacturers.
Contact Us
Contact the team here or visit The Outcome website to find out more.
Subscribe to our Newsletter